Exterior Property Maintenance Tips From A Reading Professional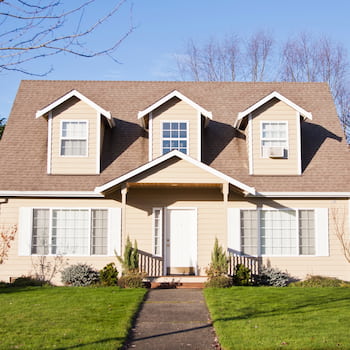 In today's busy world, your Reading home's exterior property maintenance to-do list can feel like a burden, but hiring a professional can relieve the stress and give you more time to focus on your family!
Trying to balance a full-time job and the commitments of family life is tough - and when you do have free time, the last thing you want to focus on is exterior property maintenance. Routine upkeep is vital to protecting your valuable investment. Hiring an exterior property maintenance professional who can care for your Reading home from the roof down can make all the difference when it comes to taking care of your family.
Your to-do list may be lengthy, so look for an experienced exterior property maintenance professional who has the tools, knowledge, and expertise to give you five-star results. Let's take a look at a few of the ways that a property maintenance pro can give your Reading home a curb appeal that's the real deal.
Pressure Washing
A Reading pressure washing professional will use commercial-level equipment and proven processes to safely clean your vinyl siding, brick, concrete, and more. From driveway washing to sidewalk cleaning to house washing, pressure washing will revitalize the look of your surfaces and give your family clean and healthy outdoor living spaces to enjoy - and trusting it to the pros will give you the time to enjoy it!
Bush Removal & Tree Removal
Ragged, overgrown, or diseased bushes and trees can detract from your Reading home's curb appeal and lead to problems with clogged gutters, foundation issues, and safety risks. An exterior property maintenance specialist who offers bush removal and tree removal will have the right expertise and equipment to safely remove damaged or diseased bushes, trees, and other landscaping plants to give your home a fresh appeal.
Mortar Repair & Chimney Capping
Chimney capping and mortar repair will keep your Reading chimney solid and ready for service all winter. Chimney capping protects your chimney's interior and protects your home from invasive pests and water intrusion. While routine mortar inspections and mortar repair can alleviate issues with eroding and cracked mortar joints and give your brick structures solid repairs that will stand the test of time.
Exterior Painting
Nothing gives your Reading property a facelift like exterior painting. Whether you need a small touch-up for your trim and soffits or want to repaint your home from the roof down, exterior property maintenance professional will handle your project efficiently and provide you with five-star exterior painting results.
Reading's Five-Star Property Maintenance Pros
At Griffin's Service All Exterior, LLC, we have eagle-eye attention to detail and our heart-of-a-lion commitment to excellence that sets us apart from the competition - we live up to our namesake! Call us at 610-334-2744 or use our online form to request a free quote for quality pressure washing and exterior property maintenance for your home or business in the Reading area.
GIVE US A CALL TODAY FOR EXPERT PRESSURE WASHING IN READING & THE SURROUNDING AREAS!