Sidewalk Cleaning & Walkway Washing Specialists In Reading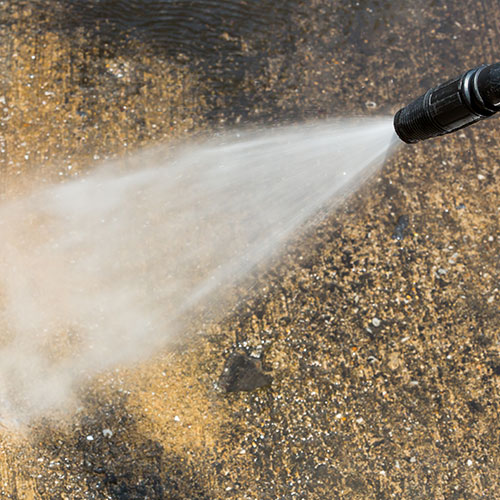 At Griffin's Service All Exterior, LLC, our pressure washing specialists offer expert sidewalk cleaning and walkway washing for safe and sparkling sidewalk surfaces for your Reading home or business. With our eagle-eye attention to detail and our heart-of-a-lion commitment to excellence, it's easy to see why we're the trusted specialists providing five-star pressure washing for Reading and the surrounding areas.
Our skilled sidewalk cleaning professionals use commercial-level cleaning equipment with groundbreaking pressure washing technology to turn your sidewalks, walkways, and walking paths into a freshly cleaned work of art. We use eco-sound cleaning products and have over two decades of industry experience to give you give-star results.
Slick algae, slippery grime, and unsightly stains are no match for our sidewalk cleaning specialists and our proven processes. At Griffin's Service All Exterior, LLC, we have a passion for pressure washing and curb appeal is our deal!
Schedule sidewalk cleaning for your home or business in the Reading area, or use our easy online form to request a free quote.
Walkway Washing
At Griffin's Service All Exterior, LLC, we're in business to take care of our family, and you can count on us to take care of your family, too. We offer quality residential walkway washing services to take the burden of exterior home maintenance and give you back the time to spend focusing on your family. Our walkway washing professionals will eliminate dangerous slip hazards and harmful allergens from your Reading home's outdoor spaces and give your outdoor living areas a curb appeal that's the real deal.
Concrete Cleaning For Sparkling Reading Spaces
Freshly cleaned concrete can be a true work of art when you leave it to the pressure washing pros at Griffin's Service All Exterior, LLC. Our professional concrete cleaning equipment and proven processes eliminate set-in stains, grimy buildup, and organic growth from your concrete surfaces to give your Reading property a shining appeal with residential and commercial concrete cleaning services that include:
Sidewalk cleaning
Porch & patio cleaning
Pool deck washing
Exterior building washing
Dumpster pad cleaning
Retaining wall cleaning
And more!
To schedule concrete cleaning for your home or business in Reading, give us a call today at 610-334-2744!
Expert Exterior Maintenance For Reading Properties
Our experienced, reliable, and loyal professionals can tackle your exterior property maintenance project and provide you with five-star services that include:
Residential pressure washing
Commercial pressure washing
Tree removal & bush removal
Gutter cleaning
Exterior painting
Mortar repair
Chimney capping
And more!
Let the exterior maintenance specialists at Griffin's Service All Exterior, LLC give you the peace of mind you deserve and care for your Reading property from the roof down. Use our easy online form to request a free quote today!
GIVE US A CALL TODAY FOR EXPERT PRESSURE WASHING IN READING & THE SURROUNDING AREAS!