Soft Washing Aluminum Siding in Sinking Spring, PA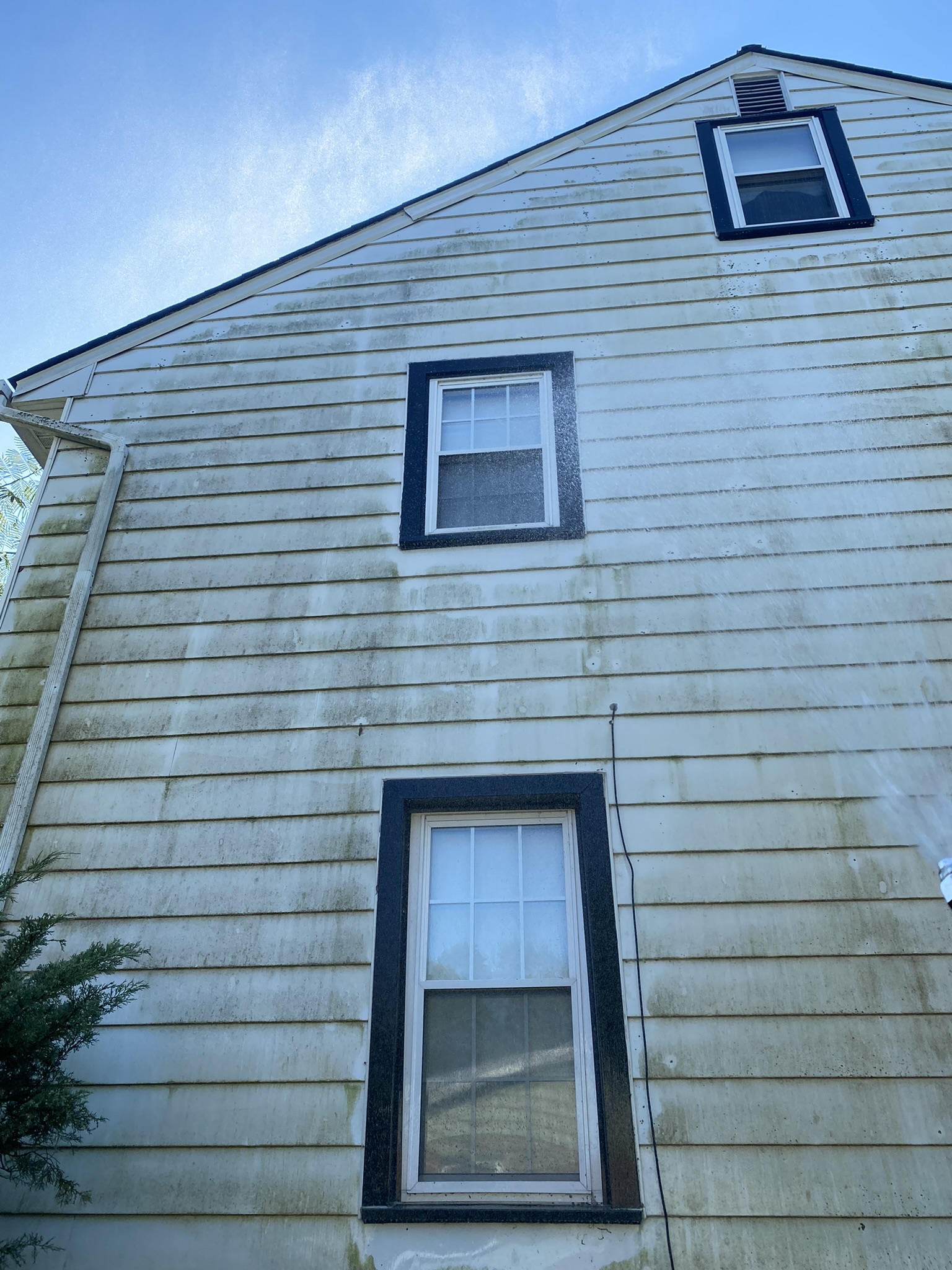 I had the opportunity to help a customer out, who had algae covering their aluminum siding. Soft-washing aluminum is essential in this case. Typically powerwashing siding is dangerous, especially in this situation. Aluminum tends to have a lot of oxidation, which is any professional power-washers nightmare. With the right application and the correct proportions of proprietary blended solution, I finished this job on top.
Services: House Washing
Location: Sinking Spring, PA
Budget: $500
Products Used
Down Streamed, Lemonador for Surfactant and Sodium Hydroxide
GIVE US A CALL TODAY FOR EXPERT PRESSURE WASHING IN READING & THE SURROUNDING AREAS!